Chandeliers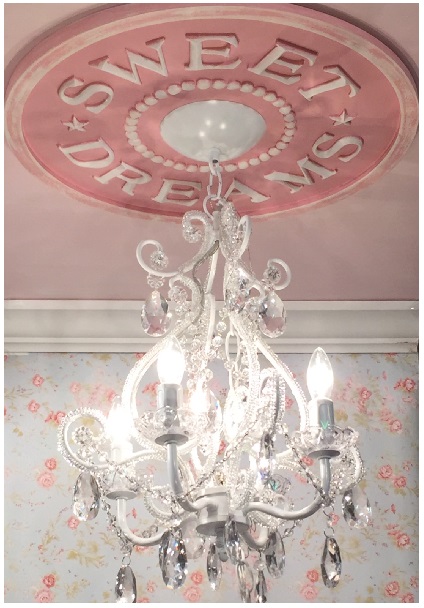 Chandeliers For Nursery, Bedroom, Kitchen…
Marie Ricci's now offers a variety of smaller chandeliers to coordinate your home decor with our handpainted chandelier medallions.
From whimsical to elegant, chandeliers serve as a focal point of a child's bedroom, kitchen or any room in your home, bringing light and architectural interest!
Scroll down to view additional chandeliers.
Most ship within two weeks.
Showing all 54 results