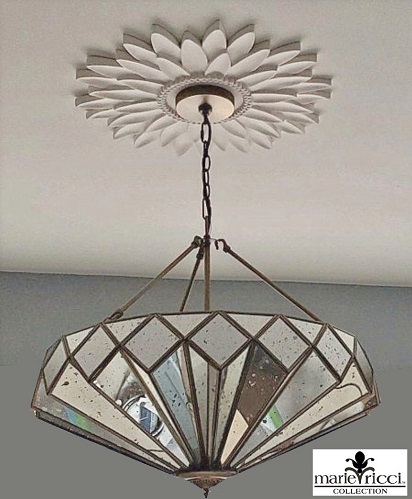 Flower Ceiling Medallion
Posted on January 6, 2020
New Ceiling Medallion added to the Marie Ricci Collection.
Flower Ceiling Medallion shown in solid white shown with a beautiful mirrored chandelier and a white traditional style chandelier.
Ceiling Medallions are on the rise and our Handmade Collection are
a perfect addition to any room, as shown here in a mountain home dining room sent to us from a customer!
20″ diameter with 4″ opening for wires and 1″ depth at thickest point.
Proudly Made in USA.
Ships within 2 weeks.
$189.99